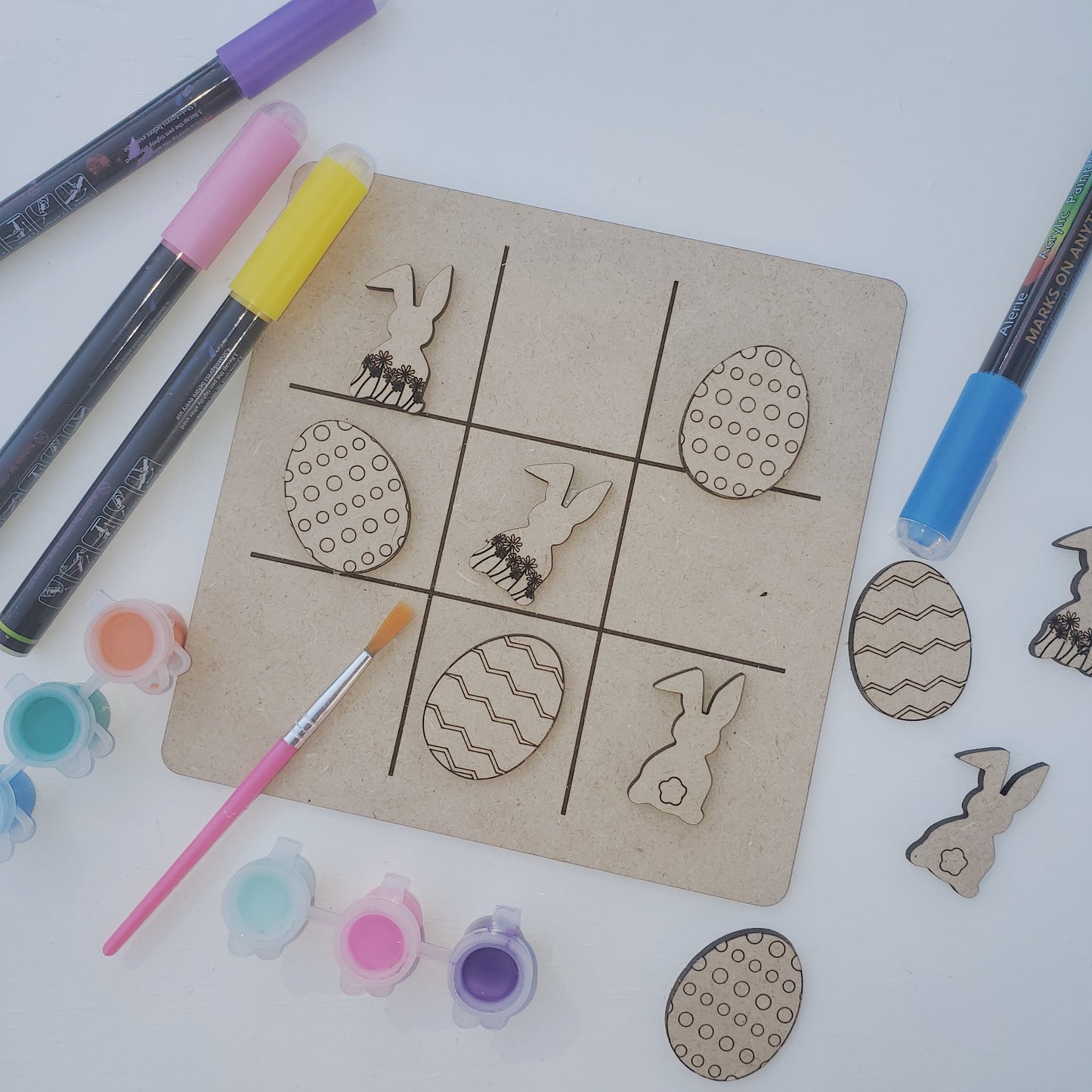 Join in the crafting fun without the prep or clean up.  Every second Tuesday at Piggy + Co Southern Pines or order one to do at home!
We just had the first of our Monthly craft events with Piggy + Co Southern Pines and Maddox Avenue on Tuesday this week.  And it was a BLAST! 
The kiddos "painted" their Easter tic tac toe boards and got to enjoy socializing.  Let's be honest, that has been one of the hardest parts of the last year.  My girl is the most social creature, even though her mama can be fairly introverted, and she needed the "friend" time.  Kids got to create, Moms got to chat, and the prep/clean up was all taken care of. It was a dream.
Next month, Tuesday 4/13, we are making yarn rainbows with Kali Skye and we cannot wait to see what you create!
If you want to get in on the crafting action at home, a limited amount of kits are available in our online store or at Piggy + Co.